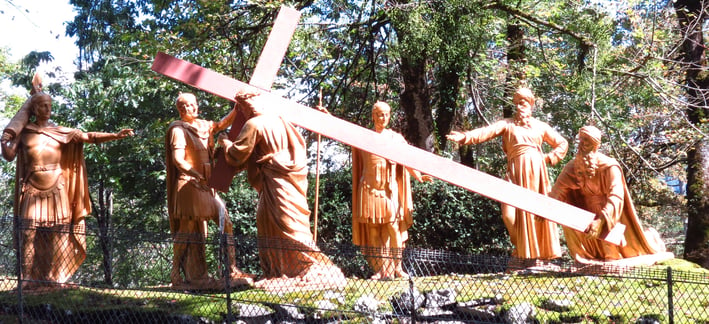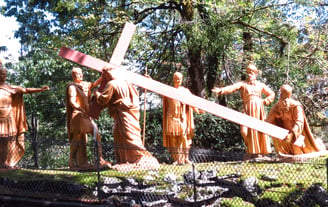 5th Station - Simon helps Jesus carry His cross
We adore You, O Christ, and we praise you. For by Your holy cross You have redeemed the world.
Verse: They pressed into service a passer-by, Simon, a Cyrenian, who was coming in from the country, to carry His cross. (Mark 15:21)
Prayer: Lord Jesus Christ, you were so despised that Your executioners would not let you die on the road from exhaustion; but wanted you to suffer the terrible death of the cross. Like Simon, I sometimes must be forced to carry the cross of another. Jesus, I repent of all my sins. I love You with all my heart. Holy Spirit, grant me the grace to see in the sufferings of others the cross of my Lord Jesus and to willingly carry the crosses of others, that I may share in the burden of my Lord. Amen.
Optional: Our Father...Hail Mary...Glory Be