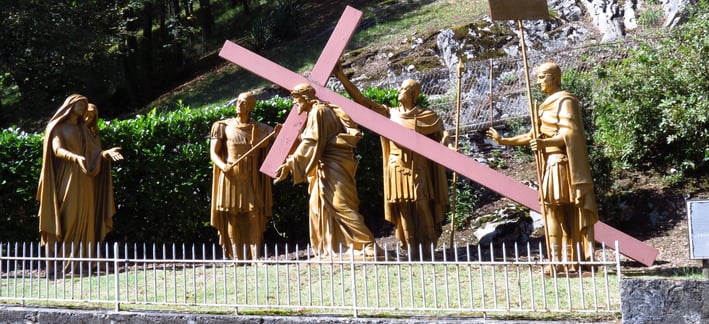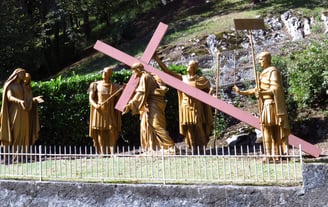 4th Station - Jesus meets His mother
We adore You, O Christ, and we praise you. For by Your holy cross You have redeemed the world.
Verse: Standing by the cross of Jesus were his mother and his mother's sister, Mary the wife of Cleopas, and Mary of Magdala. When Jesus saw his mother and the disciple whom he loved, he said to his mother, "Woman, behold, your son". Then he said to the disciple, "Behold, your mother." And from that hour the disciple took her into his home. (John 19:25-27)
Prayer: Lord Jesus Christ, a sword of sorrow pierced the heart of Your mother as Simeon had foretold. You gave your mother to the disciple You loved. You gave your mother to me. Mary, I accept you as my mother and ask you to pray for me; that I may have in my heart the compassion and suffering you had as you watched your Son die on the cross. Jesus, I repent of all my sins. I love You with all my heart. Holy Spirit, grant me the love and devotion for my Mother Mary that my Lord Jesus had when He was dying for me. Amen.
Optional: Our Father...Hail Mary...Glory Be